情迷3月,3月迷情.

五月雪

Bewildered in March and March bewilderment

- 「May Snow」
木油樹的舊名稱是五月雪,形容它的白花在五月份凋謝時像雪一般鋪滿地上.賞花一般是指欣賞樹冠上的花卉,對木油樹來說,賞花卻是指跌下來的花卉,都算是特色.

Wood Oil tree (Aleurites Montana), used to be called 「May snow」, describes its withering white flowers cover the ground like snow in May. Flower appreciation usually refers to the flowers up on the crown. However, for Wood Oil tree, the flowers we appreciate are down on the ground, which is its typical feature.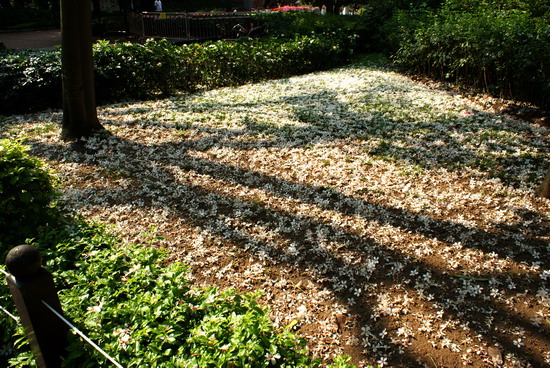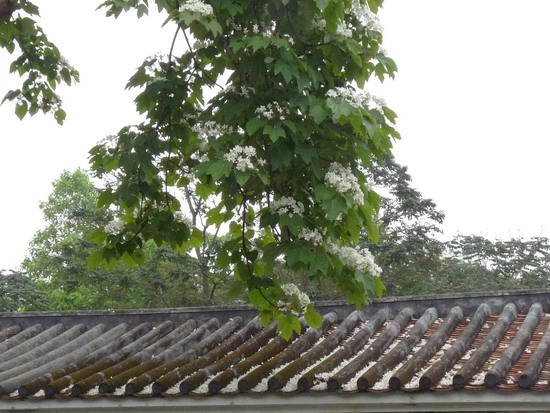 木油樹曾經是經濟樹木,在新界各地廣泛種植,村民收集果實來擠取油脂.此樹為落葉樹,春天長葉開花,屬於早開花的品種.

Wood Oil tree once was the economic tree widely grown throughout New Territories. The villages collected the fruit and squeezed the oil. The tree is deciduous; flower and leaf in spring; is an early flowering variety.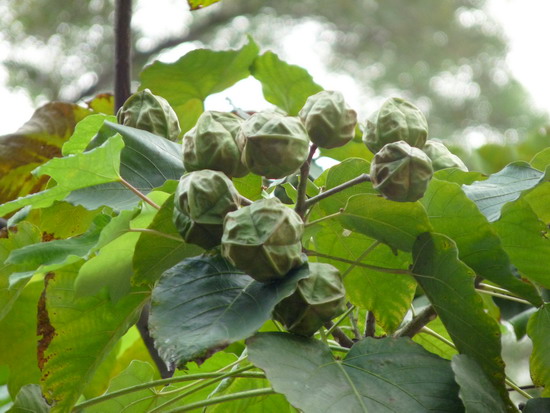 現時天氣回暖,只有少數野外生長的木油樹還在五月下雪,五月雪這個名稱也漸被遺忘.現時大多數的木油樹會在三月開花,三月尾綻放,四月初落雪.

As the weather is getting warmer, only a few wild Wood Oil trees still 「snow」 in May. The name 「May snow」 is gradually forgotten. Nowadays, most Wood Oil trees flower in March, full bloom end of March and 「snow」 at the beginning of April.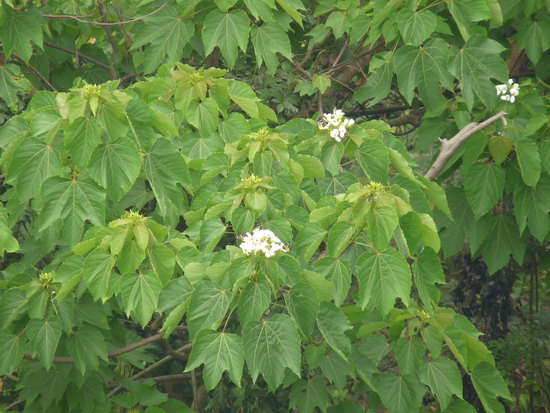 木油樹在九龍公園,寨城公園,沙田公園也有種植.但只有一棵兩棵,落的雪只是小雪,不是大雪,也不甚惹人注意.
Wood Oil trees can be found in Kowloon Park, The Walled City Park, Sha Tin Central Park; but there are just one or two. Snow is flurry and not significant enough to draw attention of the public.
*translated by Mary Chung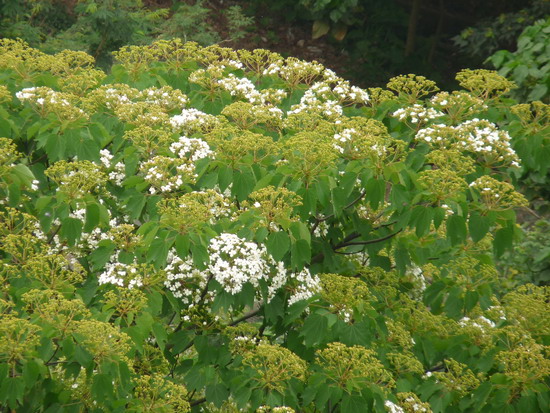 作者: Leon Lau, 譯者: Mary Chung

facebook群組, s94096507@gmail.com
下一篇 洋紫荊不姓洋